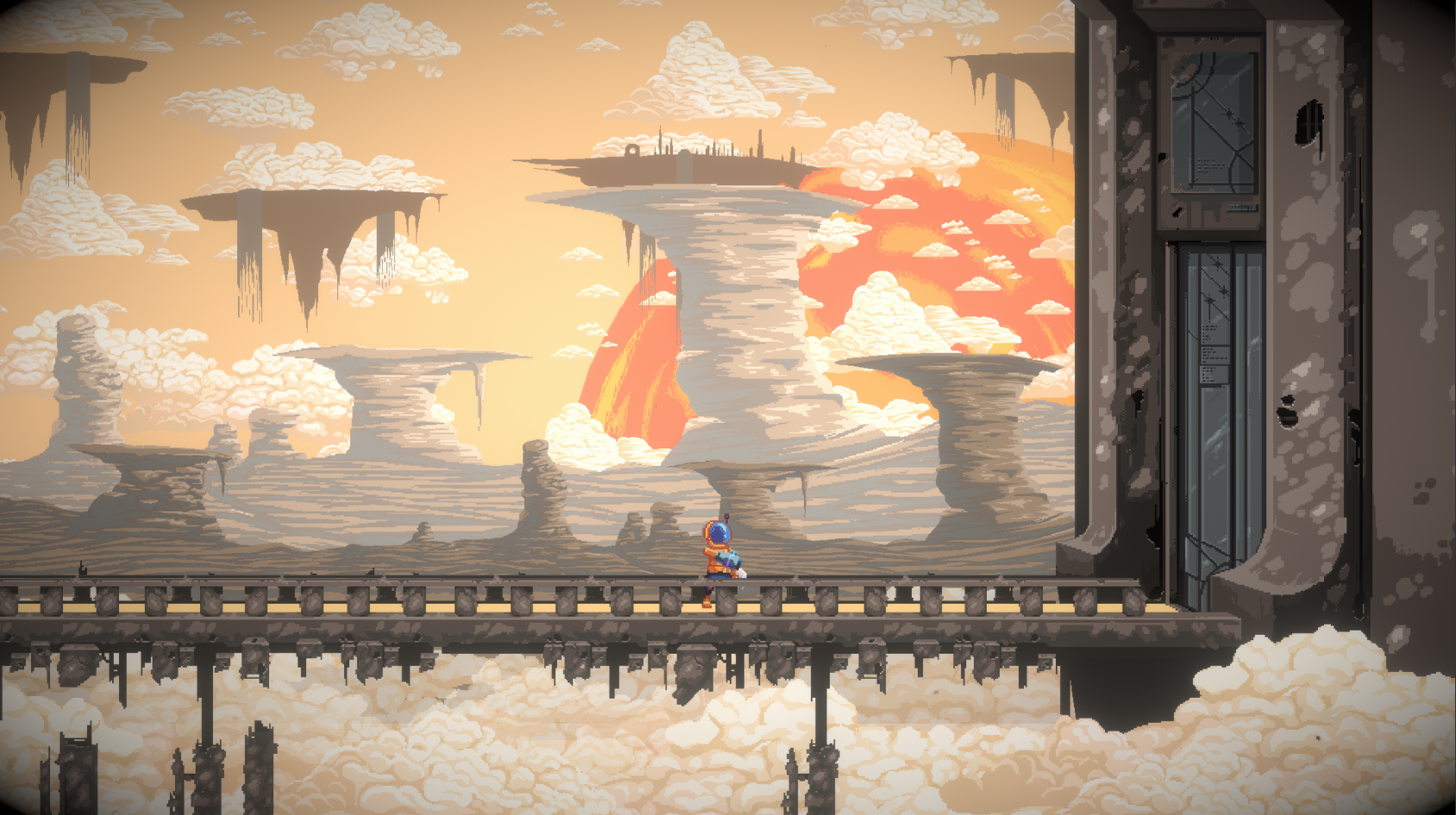 FERMI
A downloadable game for Windows and Linux

FERMI is no longer in active development. We are currently focusing on our main project Roll, Die, Go Home.

You're a long way from home. After weeks of drifting aimlessly, you pick up a signal of unknown origin. It points to a unexplored planet with traces of alien life. Hopeful, you set a course towards the planet. Maybe there you'll find life, or a new home. Maybe...Maybe we're not all alone.
FERMI is a Story-driven Adventure Platforming game in which you journey through space in search for life, discovering civilizations and gathering artifacts as you go along.
This is just a prologue to the final game. We made it in 4 weeks but there is so much more that we have planned! Some of the features include:
Travel between planets
Upgrade yourself with a variety of equipment
Discover ancient civilizations
And unearth the secrets behind their downfall
Join us on Discord to follow our development, see sneak peaks and chat with us!